188W/188Re Generator
Not for Human Use.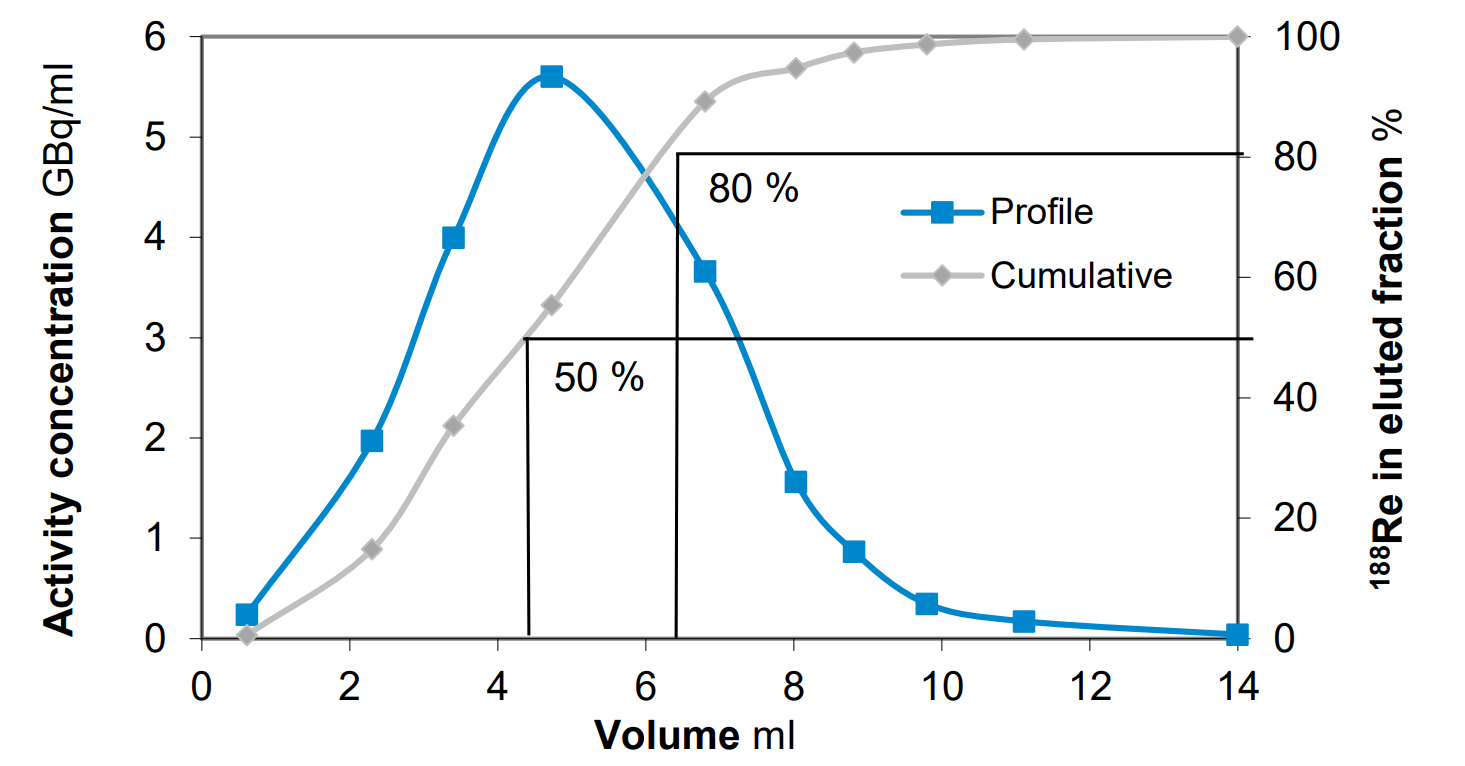 The elution yield of rhenium-188 is 75-85 %, and it remains stable throughout the shelf-life of the generator.
Set up
The 188W/188Re generator must be eluted with sterile 0,9 % saline solution only.
The maximum time for the 188W/188Re generator to be left uneluted is three (3) weeks.
Typical 188W/188Re generator elution profile
| | |
| --- | --- |
| Column material | Aluminium oxide (Al2O3) packed in quartz glass column |
| Eluent | Sterile 0.9% saline solution |
| Chemical form | Sodium perrhenate (Na188ReO4) |
| Appearance | Clear and colorless solution |
| Elution volume | 5-14 ml (with small volumes not completed elution) |
| Elution yield | 75-85% |
| Radiochemical purity | >98% Re(VII) |
| Tungsten breakthrough | 188W <0.01% in relation to 188Re at calibration time |
| Total gamma impurities | <0.01% in relation to 188Re at calibration time |
| Shelf-life | 10 months |
| Specific activity | Product is carrier free |
| Generator size (nominal 188W activity) | 3.7-150 GBq |
| Generator dimensions Diameter | 145 mm, height 210 mm |
| Generator weight | 16 kg |
| Interface Standard | Stainless steel needles for elution with evacuated vials. On request: Tubings with Luer-Lock connectors (inlet female, outlet male) |